Comprehensive and reliable intercom solution by C&C Partners
As a leading European manufacturer, we provide solutions that enable intercom communication, ranging from simple point-to-point stations to comprehensive communication systems or SOS columns. The company's laboratories are working at full capacity throughout the year, and specialists in hardware, software, and development work together to meet market demands and create the highest quality intercoms from the initial concept to the finished product.
Permanent product development
Our products are under continuous development and optimization. Thanks to that, their quality and functionality follow the always growing needs and requirements of customers. Users, contractors, and end customers will highly appreciate our solutions, primarily due to durability, adaptation to individual needs, and the possibility of integrating the latest systems with older generation solutions.
Intercom solutions by C&C Partners
intercom modules,

vandal-proof intercoms,

medical intercoms with a Hygienic Certificate issued by NIZP-PZH,

industrial intercoms and intercoms for EX zones,

intercoms with touchscreens,

PA amplifiers,

IP speakers supporting Onvif,

intercom servers

the world's first VirtoSIS virtual intercom server.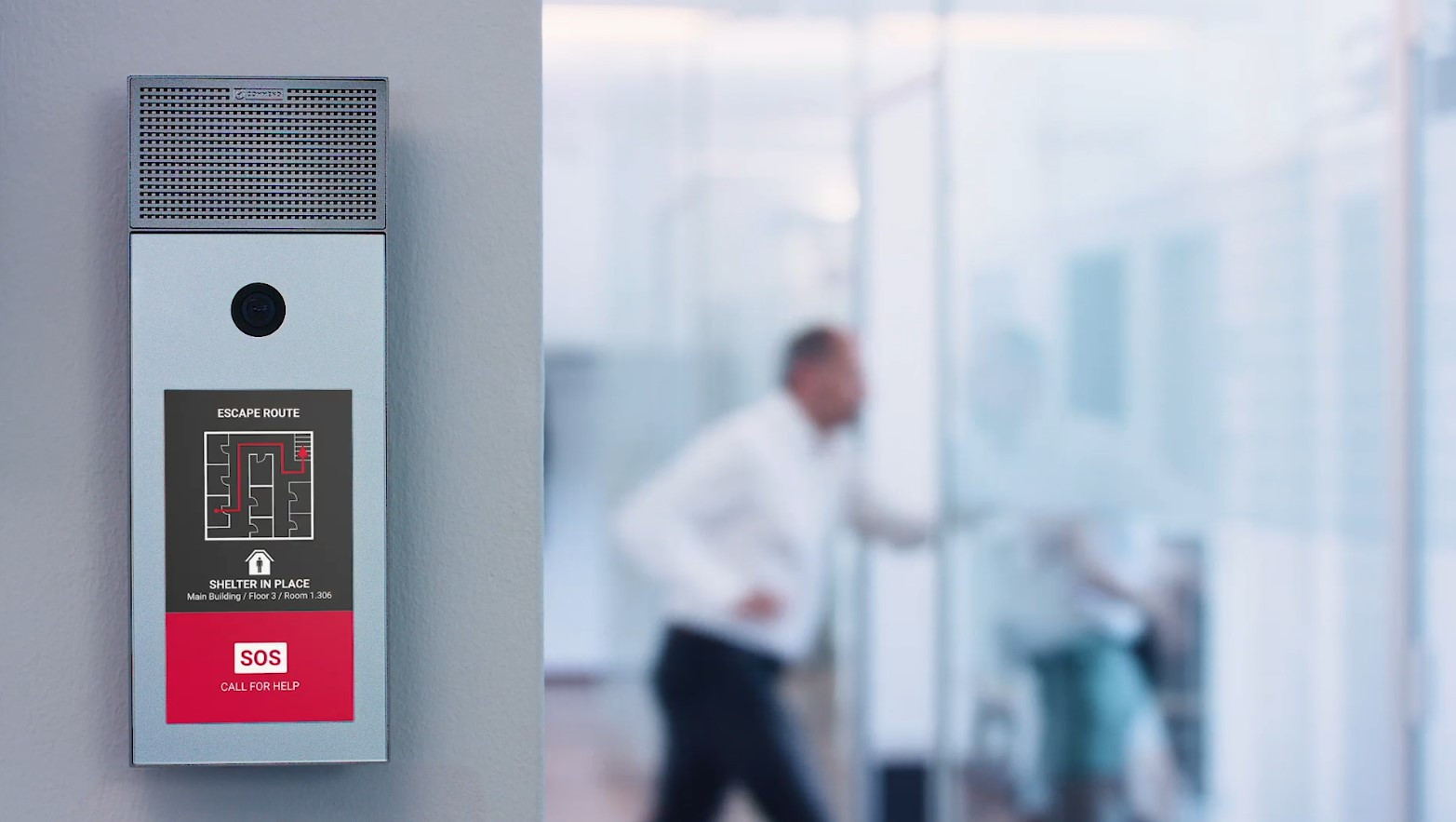 The key features of the intercom system by C&C Partners
connection, privacy, busy, and connection request function

DSP functions

managing entrance and exit elements functions

call switching function

group broadcasts

conference option

alarm function

integration with the access control system (opening passages from the intercom)

passages

possibility of creating complex systems up to 25,000 intercoms

Open Duplex® mode - the ability to speak and listen simultaneously in the speaker mode, from a distance of up to 7 meters to the station

integration between systems that allows you to manage the call, start or end an intercom call by correlating the voice connection with the image from the industrial camera
excellent eHD voice quality(16 kHz band)

loudspeaker and microphone monitoring

intelligent volume control

audio monitoring, e. g. automatic initiation of a conversation in the event of loud noise in the presence of a guard

radio and music channels; integrated radio, music channel in the intercom (no need for transformers and 100V technology)

redirecting calls to another intercom station, analog telephone, VoIP, or DECT

recording of calls, group calls, and broadcast messages

system integration ensuring the possibility of recording the call in lip-sync technology using the video stream from the CCTV server

recording audio sound in the original G.722 codec provides excellent HD sound quality in the frequency band up to 7kH