At C&C Partners we believe that corporate social responsibility has positive impact on a balanced social development and creates possibilities for the development of the enterprise itself.
Corporate social responsibility policy is one of our strategic priorities for the upcoming years. In our case, the CSR policy means that business activities undertaken by us impact the SOCIETY, OUR PLANET, INCOME and the POSITIONING.
Sustainable actions within the said four areas provide the development and generate benefits both for the company and for a wider society. C&C Partners' approach to the CSR policy is realistic and hands-on. It treats the policy as an integral part of the business. We strongly strive to have a substantial share in establishing a society with development potential and we want to seek this objective in a responsible manner.
Programmes operated by us have a permanent nature. In order to achieve the basic assumptions of CSR policy in a specific social and economic situation, such actions can be intensified. An example of this can be the year 2009 when changing market conditions forced enterprises to adjust to new economy realities. C&C Partners had immediately and decisively reacted to the crisis by introducing a series of material changes designed to maintain profitability. Paradoxically, however, these changes helped us to achieve some profitability- and development-related objectives quicker than as it had been anticipated.
The core principle of C&C brand is keeping conformity with key CSR aspects, at the same time attaining proper balance between short- and long-term outcomes. This concept has been strongly rooted into our organisation and takes a crucial place in the C&C's business plan. Therefore, also in successive years, we undertake to operate for the sake of development and build our policy based on the corporate social responsibility rule.
C&C Partner's priorities for each of the four aspects of CSR activities
Consequences of running activity both for people employed in the company and working beyond it.
Striving for being a good employer. C&C Partners is constantly working to provide healthy and stimulating working conditions and trusts that employees are the greatest value for the company.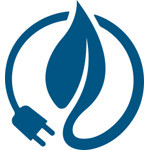 Impact of the business activity conducted on the natural environment.
Implementing an energy saving programme. The aim is to decrease the use of energy by 25% in the upcoming 3-5 years. This process will help to counteract climate changes but also to decrease costs of gas and power supplies.

Decreasing costs of paper use and print-outs production by 30%. This project aims at using printers in a more effective manner and to decrease the amount of paper used. Savings will be achieved by conscious turning the printers on and off, via double-sided printing, as well as by exchanging some of the devices. We are also considering the possibility to use alternative means of communication to replace printed information carriers.

Mobilising our employees to undertake actions aiming at decreasing fuel consumption.

Sustainable investments. We have invested in a video-conference system which can be currently used by our employees in countries where the TKH group holds local facilities. This way we are limiting the number of business trips and fuel consumption costs, and we provide the management team with more effective time management manners.

Providing healthy and stimulating working conditions. In 2013 TKH's Proceedings Code was amended to reflect current social affairs. This Code was disseminated throughout the entire Group.

Implementation of long-term programmes on increasing qualifications and skills of our employees. Each year they attend trainings both in Poland and abroad.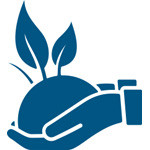 A mandatory condition for the company's survival.
Adjusting C&C's activity to rapidly changing economic conditions. We have implemented a programme to reduce amounts due as well as a couple of programmes to minimise costs. Except for expense reduction, we have invested in innovative solutions, entrepreneurship, and clients' retention. Reorganisation activities planned were accelerated to quickly adjust to new market conditions.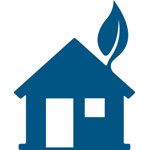 Caring for company's reputation.
Matching innovative C&C Partners' products to the most up-to-date trends in sustainable development.

Customer satisfaction research. Within the scope of this programme we gained much new information about our client's satisfaction, their loyalty level towards our company, and we examined our efficiency regarding our reference value. The mean value of 8.3 points gained by our company puts us at the reference value level. In successive years the satisfaction of our clients will still be a substantial issue for the C&C company - we hope that we will be able to improve the retention index and, intentionally, to exceed the reference operation efficiency.

Supporting new sponsoring events. We provide financial support for various cultural events for example we were a sponsor of the Montgolfier brothers' balloon flight show at the 1st Worldwide Women Championships in Hot-Air Balloons held in Leszno.

Intensification of actions. Our undertakings aim at adopting the CSR policy into the internal communication system and hence at increasing the awareness of corporate social responsibility among our employees.