Reliable, flexible and modern access control system by C&C Partners
Access control is a key security system that limits the unauthorized movement around the facility. The access control system provided we provide, created by the TKH Group, is based on the iProtect platform, which enables remote management of the security of facilities and people. iProtect raises the security standard by integrating many systems, including intrusion and robbery detection, access control, intercom, CCTV, enabling early alarms about emergency states and taking appropriate actions in crisis situations.
Tailor-made solution
A solution designed for facilities of any size. Thanks to individually configurable access schedules and advanced functionalities, the system can be adapted to the investor's needs.
An optional wireless access control system
Wherever it is impossible to use standard wired solutions, we offer a wireless access control system by German producer Simons Voss. The system consists of wireless escutcheons, lock cylinders, and gates for communication with the locks. The electronic access medium replaces the keys. It also allows a full overview of users with granted access to each door at a given time. Moreover, it allows a quick and flexible modification of access rights.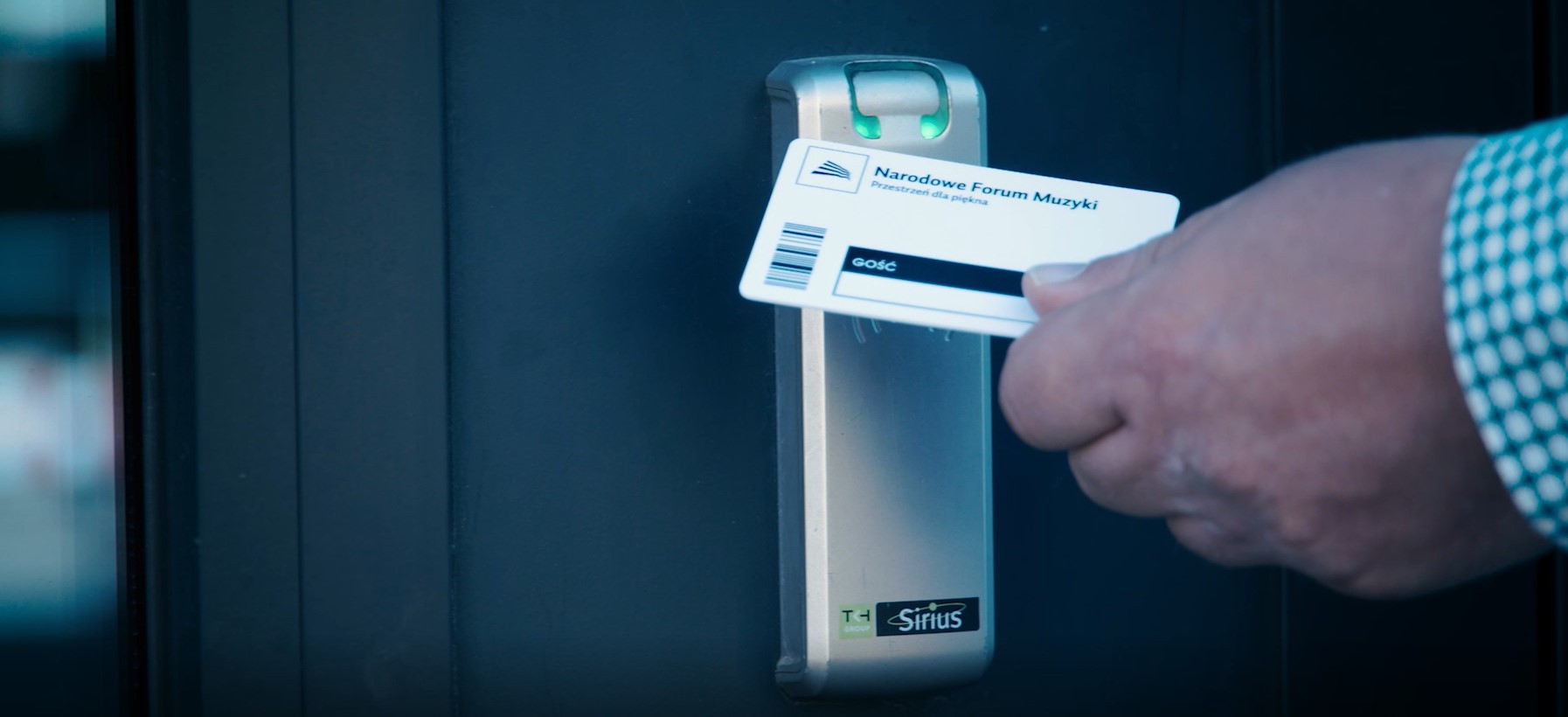 Examples of features and functionalities
Anti-Pass Back divided into zones (global, pointwise, temporarily, reversible)

Lockability supporting up to 32 transitions per controller

The function of canceling cards unused for too long

Quarantine function

2-man rule - assisted entrance

An interlocking element that blocks the passage immediately after closing the door

Integration with LDAP
Triggering an alarm when the door is open for too long

The function of forced entry signalization

Longer time to open the door for authorized people (e. g.: disabled)

Alarm zones based on the AC system

Monitoring of doors, bolts, and handles

Connecting AC events with video recordings and IDS